DESOLATION SALVATION
Available Now!
Determined to put an end to Lucifer's plan, William, with the help of his father-in-law, escaped confinement and set off on a quest taking him to distant lands. After several close calls with nefarious demons, William's crusade ultimately failed, along with him suffering intense anguish over the loss of beloved companions.
Now, William must continue pushing forward in an attempt to save the world. Aided by familiar faces, and newfound friends, he encounters hideous creatures, as prophesied events foretelling the end of days intensify. Embracing his destiny, William battles against the very powers of hell, in his final endeavor to save humankind.
In Desolation Salvation, ordinary people meet extraordinary events head-on, in the thrilling conclusion to the Creation Abomination series.
Be one of the first to review this new novel!
Brilliant research scientist William Mears has set out to discover how to repair injuries to the human body that are considered to be irreparable, leveraging Embryonic Stem Cells (ESCs). But these cells can't come from just any source - they need to be from the specific individual in need of healing. In other words, William needs to figure out a way to create a human embryonic clone.
While William's intent is innocent and focused on the betterment of mankind, he has unknowingly opened up the door to a malevolent presence that reveals itself in ever increasing dreadful ways. As the situation worsens, it becomes clear that William must make a terrible choice in order to protect his loved ones and save humankind. But is it too late?
Creation Abomination explores human ethical dilemmas in a fast-paced, high-tech story involving ingenious scientists, complex relationships, and the age-old battle between good and evil, bringing together realistic scenarios with the supernatural.
Rated 4.2 out of 5.0 on Amazon
Check out the reviews for yourself!
William had only wanted to develop a method of cloning human tissue. But then, his work was stolen by his best friend and the very forces of the Devil began perverting his research for the sole purpose of bringing about the end of days. Armed with this knowledge, he decided to destroy Cenetics, the laboratory that stole his creation, along with their malevolent research. As a result, he was confined to a mental hospital, where he learned that this corrupt work was continuing at another facility.
Now, William must escape in order to stop Lucifer's plans. With the help of his wife, his father-in-law, and several angelic interventions, he must battle nefarious creatures, the powers of deception, and the prophecies of the Bible itself, to prevent the apocalypse and save humankind. In
Abomination Desolation
, ordinary people meet extraordinary events head-on, in a thrilling story leading up to the very end of the world.
Rated 5.0 out of 5.0 on Amazon
WHAT THEY'RE SAYING - Creation Abomination
---
Once you open the pages, be prepared to be pulled into a world with a unique blend of technology, genetic engineering, and the supernatural and divine that will hold you tightly and not let go.

- K.J. Simmill, Award Winning UK Author
Creation Abomination enters with a style that holds the experiencer to the expected while then living up to its name/title with especially a twist at the end which lifts the whole book into a Creation Amazing!

- Frederick J. Mayer, author, artist - Winner of 3 Balrog Awards
The involvement of an ancient evil force in the proceedings and the way it nudges events throughout the book is actually really terrifying.

- David McAllister, Gallifreyan Buccaneer Blog
WHAT THEY'RE SAYING - Abomination Desolation
---
Anyone who is a fan of action, drama, and supernatural fiction will love Abomination Desolation. The flow is incredibly good; I never felt like stopping or wanting to pause. The situations created by Alan Thompson are believable and scarily real. He has the magical ability to weave pictures with his words. The moment I started reading the story, I was transported into William's world and I didn't want to get out of it.

- Rabia Tanveer, Readers' Favorite Reviewer
Alan Thompson has crafted a stunning story that has a very strong appeal to both fans of science fiction and the supernatural. The characters are exceptional and they are elaborately developed; multidimensional and real. The writing is beautiful and I loved the way the author describes both scenes and the setting. Abomination Desolation is a fast-paced, tightly plotted story that ramps up quickly to an explosive denouement, an exploration of the conflict between good and evil.

- Ruffina Oserio, Readers' Favorite Reviewer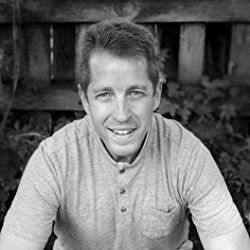 Alan Thompson is the author of a new Supernatural Science Fiction Thriller titled Creation Abomination. He originally had the idea for Creation Abomination back in 1995, at which time he wrote a detailed, 28-page outline of the story and then let it sit on the shelf collecting dust for many years. In 2010, he was inspired to complete this book and he started both researching and writing. By the middle of 2016, he completed his first draft and went through multiple rounds of edits over the past 1 1/2 years.

Alan was born and raised in California but now lives in Idaho. He spent 25 years working in high tech and digital marketing, and now is a full-time professor at a University in Idaho teaching Marketing in Business Management. His hobbies and passions include Science Fiction, movies, video games, mountain biking, Disney Theme Parks and woodworking.

You can learn more about Alan and Creation Abomination by following @creationabomination on Instagram and Facebook.